CUSTOMERS
Operate and grow responsibly with BUSTLE™

Operate with confidence.
BUSTLE™ allows you to see the whole picture and make informed decisions when it comes to your business.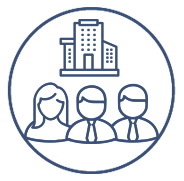 ULTIMATE
Solve problems through the carrier network, engage with confidence and execute with precision.
LEARN MORE
WHAT CUSTOMERS ARE SAYING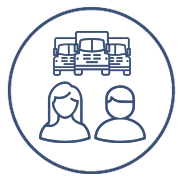 TIER 1
Take back the control of your supply chain, say goodbye to paper and get your systems talking to each other.
LEARN MORE
WHAT CUSTOMERS ARE SAYING
TIER 2 + SME's 
Align yourself with industry leaders, reduce your exposure to risks, become more visible.
LEARN MORE
WHAT CUSTOMERS ARE SAYING
ULTIMATE CUSTOMERS
At the top of the industry as the providers to many businesses of their road freight volume, transparency of carrier behaviour from operational to safety delivery is critical to business success. Traditionally systems implemented have suited one side of the network and not extended at scale down through the reality of your carrier landscape.
Tightening industry framework and a focus on Chain of Responsibility (CoR) is seeing a shift in carrier reported operational excellence to ultimate customer lead initiatives. The key to success is software that solves problems through the carrier network so you can engage with confidence and execute with precision.
BUSTLE™ OFFERS YOUR BUSINESS
Carrier aggregation

Desktop audits

Non-Conformance Reporting and management

Geocoding and geofencing
MOVE FORWARD WITH BUSTLE™
VIEW ALL FEATURES
TIER 1
Paper processes still exist within Tier 1 transport companies resulting in inefficient practices which stop them from reaching their true potential. From operations and safety to assets and finance, data is being re-entered too many times and  systems do not communicate internally.
Customers are turning to implementing industry leading tools and taking back control of their supply chains after a long period of relying on carrier lead initiatives. 
BUSTLE™ FEATURES OFFER YOU
Consolidate and reduce systems
Simple and easy tools for front end users
Process, compliance and financial digitalisation
Sub-contractor management
Electronic Work Diaries
MOVE FORWARD WITH BUSTLE™
VIEW ALL FEATURES
TIER 2 & SMES
Align yourself with industry leaders and become more visible to them with smart systems that interact with customer systems. Operate with confidence and reduce your exposure to risks with smarter operating systems that streamline your heavy vehicle audits.
The industry is built off the back of businesses your size and having a system that aligns you with industry best practice makes you the easy option.
ENJOY BUSTLE™ FEATURES LIKE
Driver database
Training matrix
Asset and maintenance recording
Automated time sheets and payroll data
Custom safety forms for your business
MOVE FORWARD WITH BUSTLE™
VIEW ALL FEATURES
BUSTLE™ is proud of the software & service we offer, but don't just take our word for it.
WHAT CUSTOMER'S ARE SAYING

Following a business review we identified up to 40 different systems and tools to capture data in our business. Introducing BUSTLE™'s software has given us an immediate reduction in tools and a clear path towards digitalisation."
MATT BROWN, GM
MATIC TRANSPORT

We love BUSTLE™ as compared to our previous system, information only has to be entered once. Less phone calls, text messages and emails are being sent which is seeing a reduction in our fuel cost for metro PUD. Our invoicing time has reduced by 50 per-cent despite our volumes being at their highest ever."
KATE BYARS, MANAGER
MCHAFFIE TRANSPORT

BUSTLE™ has taken AUS Logistics from a paper-based business to digital in a matter of months. This tightened our financial reconciliations and shortened our turn-around in cost reporting for clients. With after sales support, the implementation has been easy with 24/7 access is a service like no other."
JODIE TUIA, MANAGER
AUS LOGISTICS
Easy to use, easy to integrate and easy to speak to. BUSTLE™ thrives on making the complex simple, call us to discuss what you are missing from your software.